Annabella 2014 Pinot Noir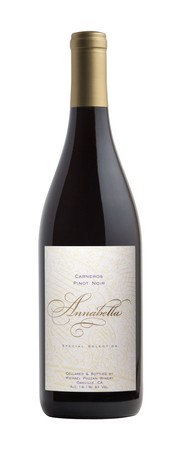 The 2014 Annabella Carneros Pinot Noir shimmers a bright ruby color in the glass, with youthful purple undertones. Fragrant from the minute you pop the cork, the evocative nose is layered with flavors of golden raspberry and nectarine, orange peel, rose petal, and a slight forest-floor earthiness that makes this wine characteristically Carneros. The mouth is dense and supple, with smooth, creamy tannins that give the wine a deliciously delicate weight. Flavors of clove and vanilla resonate in the mouth, and the lengthy finish is reminiscent of richly roasted coffee.

Serve this wonderfully versatile wine with orange-glazed duck breast served with sautéed wild mushrooms and polenta with grated parmesan cheese.