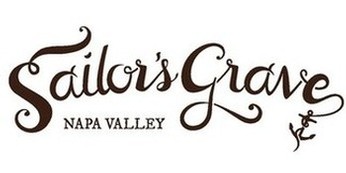 The inspiration behind this wine is a man by the name of Byron. A Wisconsin native born in the early 1920's, he left the farm at the age of 15 in search of a better life. Falsifying documents and lying about his age, he joined the Merchant Marines and traveled around the world visiting exotic ports.
Byron embraced the sailor lifestyle and subsequently the tattoos that showed as a badge of honor. With each new port, a new experience and a new tattoo. He helped aid the Allied forces in WWII and, at times, was forced to sail through enemy waters to reach their port. One of those times, his ship was torpedoed, leaving Byron and a few sailors on a life raft in the pacific. Those who survived spent five days adrift at sea before being rescued.
The name Sailor's Grave was a common tattoo that sailors got, not knowing if they would return home from sea. In Byron's case, the tattoos are not only a roadmap of past adventures, but symbolize the struggles and hardships he underwent in a life that few could imagine and even fewer have experienced. Byron was a man driven by exploration and discovery. He shares these experiences through his tattoos which we are happy to capture with this wine, Sailor's Grave.