February 20, 2018 | Sales & Marketing | Michael Pozzan
Palm Springs Tasting
Just finished doing the Ranhco Mirage Food and Wine Festival in Rancho Mirage last Saturday. Mary Ann and I flew ddown the day before. We had visited the Bevmo store in Palm Springs and had a nice visit with Mary, the store manager. The store was very busy. Later that evening we had a wonder dinner at one our favorite Italian restaurants in the Dessert, Mama Gina. We started with Capeillini in a Pomodoro sauce and it was delicious. Mary Ann had scampi and I had seared scallops in a sffaron sauce over a bed of fresh asparagus.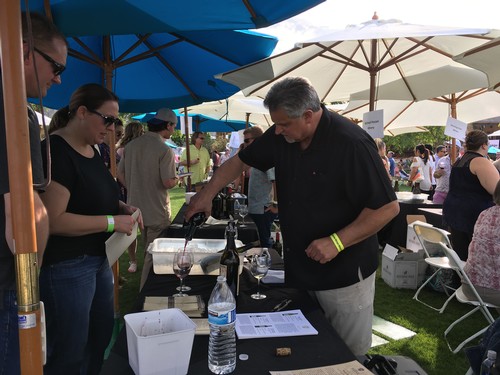 The event itself went very well. Met a lot of people, not only from the Dessert communities, but from LA, San Diego, and from as far away as Canada. The wines were all recieved, especially the Sailors Grave.
Commenting has been turned off.