August 21, 2018 | Winemaking | Matthew Pozzan
Veraison in the Vineyard
It's that time of year again where we see veraison happening in grapes. The ripening of grapes from green to purple signifies that harvest is near and soon the real work starts. The timing for veraison happens at different times all over the valley according to climate and geographical location as well as grape varietal and clone. Our estate vineyard in Calistoga is just now finishing veraison while the valley floor has finished this process weeks before. However, even within our own vineyard our low yielding clone 6 cabernet sauvignon, is two weeks behind our higher yielding clone 7 cabernet sauvignon.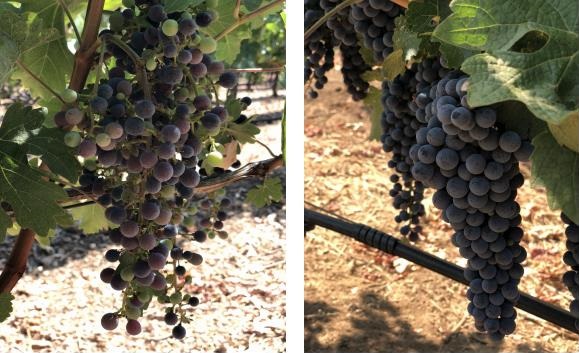 What these differences show is that each vine is unique in its characteristics in ripening and quality, therefore each vine must be given equal scrutiny in determining when to pick. The days leading up to harvest will be filled with crop sampling from different blocks to determine when the sugar levels (aka brix) have reached optimum levels. Good winemaking starts in the vineyard and this is just one of many things to keep track of.
Commenting has been turned off.