Pozzan Blog
The wine industry is a very large and uniqe business. While many of us drink wine on a regular basis there are general questions of what we do to produce and sell it. We hope that this blog offers some insight on what we do on a weekly basis written by members of the family.


August 25, 2018 |
Michael Pozzan
Just left Denver this morning with my oldest son, Dante, and heading to Cleveland. We attended the general sales meeting for Colorado distributor, Elite Brands of Colorado. We focused on Annabella Napa Chardonnay and Russian River Pinot Noir. Also, our Giapoza Cabernet and Pinot Noir. The wines were were well recieved but tbe the sales staff and we both felt confident that this will lead to a spike in sales.

Next stop, Cleveland, Ohio, where we will be participating in the Private Reserve's annual portfolio tasting for retailers and resturaunters. The event will be held at the beuatiful Botanical Gardens by College Square. Looking forward to a fun and energetic show.

August 21, 2018 |
Matthew Pozzan
It's that time of year again where we see veraison happening in grapes. The ripening of grapes from green to purple signifies that harvest is near and soon the real work starts. The timing for veraison happens at different times all over the valley according to climate and geographical location as well as grape varietal and clone. Our estate vineyard in Calistoga is just now finishing veraison while the valley floor has finished this process weeks before. However, even within our own vineyard our low yielding clone 6 cabernet sauvignon, is two weeks behind our higher yielding clone 7 cabernet sauvignon.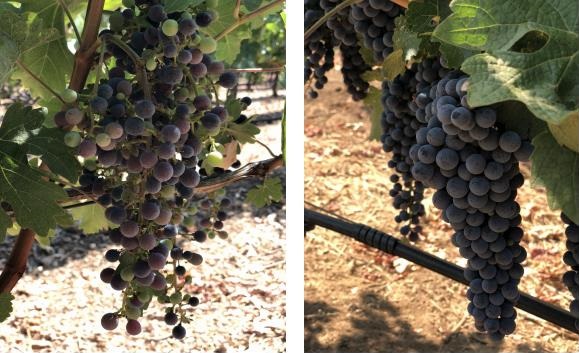 What these differences show is that each vine is unique in its characteristics in ripening and quality, therefore each vine must be given equal scrutiny in determining when to pick. The days leading up to harvest will be filled with crop sampling from different blocks to determine when the sugar levels (aka brix) have reached optimum levels. Good winemaking starts in the vineyard and this is just one of many things to keep track of.