September 10, 2018 | Winemaking | Michael Pozzan
The Beginning of Harvest
Our winemaker Molly Lyman sent this to one of our distributors and I thought I should share this harvest update as well:
"The harvest is off to a slow but optimistic start. The crop in the vineyards looks ample and even, but largely temperate days throughout late July and August have things measuring a bit late on the comparative scale (vs the last few years). I harvested a Napa Valley Sauvignon Blanc vineyard this week on September 4th, for example, and it's the first time since I began working with this fruit five years ago that it hasn't been ready in August (historical dates were Aug 18-24). The general word on the street (throughout California) is that harvest is on a ~two week delay. The good news is that the crop seems to be heavy and of good quality. And sunny, dry days with milder temps afford the grapes more time in developing flavor and phenolic maturity, versus high temp days which force sugar accumulation regardless of any other markers of ripeness."
We look forward to getting harvest underway and into winemaking!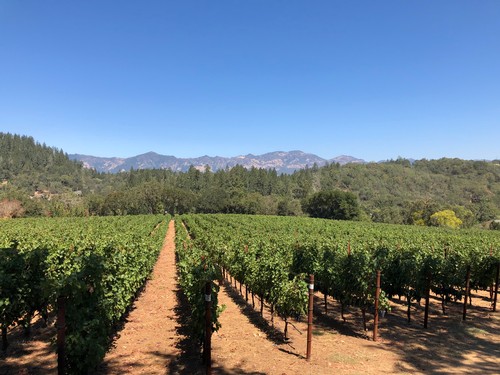 Commenting has been turned off.